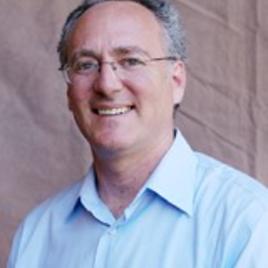 Dr. Steven W. Hackel
Professor, Faculty Graduate Adviser
Ph.D., History, Cornell University, 1994 Exchange Scholar, UC Berkeley, 1991-92 M.A., History, Cornell University, 1990 B.A. with Distinction, International Relations, Stanford University, 1984
Research Areas
Early America; the American West; Junípero Serra; Early America; Colonial California; Native America; California Indians; Spanish Borderlands; Historical Demography
Courses Taught
U.S. Survey
Native America
Spanish Borderlands
California Missions
California History
American Frontier History
History of the American West
American Colonial History
Junípero Serra
History of Los Angeles
Contact Information
Department of History
HMNSS 6606
Mondays 3-4 and Wednesdays 3:30-5:00 and by appointment
Born and raised in California, Hackel earned his B.A. at Stanford University and his Ph.D. in American History from Cornell University with specializations in early America and the American West. From 1994 to 1996 he was a post-doctoral fellow at the Omohundro Institute of Early American History and Culture in Williamsburg, Virginia. He taught at Oregon State University from 1996 to 2007. He joined the faculty at UCR in the fall of 2007.
AFFILIATIONS
American Historical Association

Omohundro Institute of Early American History and Culture

Society of Ethnohistory

Social Science History Association

Pacific Coast Branch—American Historical Association

Western History Association

CommonPlace (Editorial Board)

History Compass (Editorial Board)

---
Within the larger field of American history, Hackel's research specializes on the Spanish Borderlands, the American West, colonial California, and California Indians. He is especially interested in Native responses to colonialism, the effects of disease on colonial encounters, and new ways of visualizing these processes through digital history. He has published a biography on Fray Junipero Serra, the principal founder of California's mission system, and a monograph on Indian life in the California missions, as well as numerous essays, a textbook, and two edited volumes.  He is the general editor of the Early California Population Project and the Project Director for the Early California Cultural Atlas
He co-curated the Huntington Library's international exhibition, "Junípero Serra and the Legacy of the California Missions." He currently is co-chair of the Early Modern Studies Institute's Seminar on the Spanish Borderlands.  His current work involves a study of immigration and community formation in California before 1850.  He is also completing The Pobladores Database, a database on some 15,000 immigrants who settled in California before 1850.
Awards Received
Haynes Foundation Archival Grant, 2018
Huntington Library, NEH Long-Term Fellowship, 2010-2011
Digital Humanities Initiative Fellowship Level 1 and 2 Start-Up Grants, NEH, Early California Cultural Atlas, 2008-2010, 2011-2013.
Haynes Foundation Faculty Fellowship, 1-term course release, 2009
Huntington Library Research Fellowships, Summers 2006, 2002, 2001, 1999
Ecole des Hautes Etudes en Sciences Sociales, Paris, Winter 2004
Pew Program in Religion and American History Faculty Fellowship, 1998-99
Institute of Early American History and Culture Postdoctoral Fellowship, 1994-96
National Endowment for the Humanities Dissertation Fellowship, 1994
Publications
The Worlds of Junípero Serra: Historical Contexts and Cultural Representations (UC Press, 2018).  Edited Volume.
Global Americans: A History of the United States (Cengage, 2017). Co-author
Junípero Serra: California's Founding Father (Hill and Wang, a division of Farrar, Straus and Giroux, 2013).  Named a top ten book for 2013 by Zocalo Public Square and a finalist for best book of the year by the Southern California Independent Booksellers' Association.
Alta California: People in Motion, Identities in Formation  (Huntington Library Press and UC, 2010).  Edited volume.
Children of Coyote, Missionaries of Saint Francis: Indian-Spanish Relations in Colonial California, 1769-1850 (Omohundro Institute of Early American History and Culture, 2005). Awards;  W. Turrentine Jackson Award for the best first book on the American West published in the last two years, Western History Association, 2007; Erminie Wheeler-Voegelin Prize for the best book-length work in the field of Ethnohistory, American Society of Ethnohistory, 2006; James Broussard Prize for the best first book, Society for Historians of the Early American Republic, 2006; Hubert Herring Book Award, Pacific Coast Council on Latin American Studies, 2006; Norman Neuerburg Award for the best book on California before the Gold Rush, Historical Society of Southern California, 2006
He has published numerous essays in books and edited volumes as well as essays in the William and Mary Quarterly, Ethnohistory, California History, Reviews in American History, and the Southern California Quarterly.