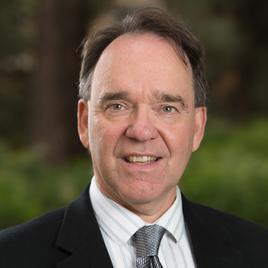 Dr. Randolph C. Head
Professor
AB in Social Anthropology, magna cum laude, Harvard College, 1979
MA in European History, University of Virginia, 1988
PhD in European History, University of Virginia, 1992
Research Areas
Early modern Europe, early modern archives.
Courses Taught
HIST 10
HIST 51
HISE 132
HISE 168F
HIST 202A
HIST 207A
HIST 240F
Contact Information
Department of History
951-827-1875
Randy Head came to Riverside in 1992 with a Ph.D. from the University of Virginia and an A.B. in anthropology from Harvard, along with six years of professional theater experience. His research investigates political and institutional culture in Switzerland and Europe around 1600 from various perspectives. He just completed a comparative study of early modern European archives, which includes cases from Amsterdam to Zurich and Lisbon to Vienna. His earlier work concentrated on political culture in Switzerland, including a monograph on Early Modern Democracy in the Grisons (Cambridge University Press, 1995) and a 2008 biography of Georg Jenatsch, an early seventeenth-century pastor, soldier, and politician who was assassinated in 1639 by a man dressed as a bear (Jenatsch's Axe, University of Rochester Press, 2008). In 2013, he co-authored the Cambridge Concise History of Switzerland (Cambridge University Press), and he has edited several volumes of essays and a special issues of the journal Archival Science (2010). His research has garnered support from the Institute for Advanced Studies in Princeton, the American Philosophical Society, the Newberry Library, and the Herzog-August Bibliothek in Wolfenbüttel, Germany. He has been engaged as a faculty member and administrator with UCR's Washington Center program (UCDC) since 2003, and served as Chair of the History department in 2010-2011 and again from 2014 to 2016. Professor Head's teaching interests include media technologies and knowledge systems through history, popular politics in early modern Europe, and early modern world history.
INTERESTS
Specializations in religious difference and accommodation
History of Switzerland
History of archives
AFFILIATIONS
UC World History Workshop
Zwingliana (Editorial Board)
Sixteenth Century Society and Conference (Council member, 2010-13)
Society for Reformation Research (Executive Committee member, 2009-12); Vice-President and President-Elect, 2015-2017.
Awards Received
Max Geilinger Prize (Switzerland), 2017
Herzog August Bibliothek Wolfenbüttel: Senior Fellow-Stipendium 2015-2016
Newberry Library – National Endowment for the Humanities (NEH) Fellowship at the Newberry Library, 2011-2012
American Philosophical Society: Research Sabbatical Fellowship, 2007-2008
Institute for Advanced Study, Princeton, NJ: Member, School of Historical Studies, Fall 2002
University Honors Program, University of California, Riverside: Professor of the Year, 1995-1996
Fulbright Doctoral Fellowship, 1989-1990
Society of Fellows, University of Virginia: Junior Fellow in History, 1987-1988
Publications
Books
Making Archives in Early Modern Europe: Proof, Information and Political Recordkeeping, 1400-1700. A comparative study of the organization of European political archives from the late fifteenth to eighteenth centuries. Cambridge: Cambridge University Press, in press.
(co-authored with Clive Church, University of Kent) A Concise History of Switzerland. Cambridge: Cambridge University Press, 2013.
 瑞士史. Cambridge University Press and 东方出版中心, 2018.
Jenatsch's Axe: Social Boundaries, Identity and Myth in the Era of the Thirty Years' War. Changing Perspectives on Early Modern Europe, 9. Rochester: University of Rochester Press, 2008.
Jenatschs Axt: Soziale Grenzen, Identität und Mythos in der Epoche des Dreissigjährigen Krieges, tr. Peter Jäger. Chur: Verlag Desertina, 2011.
Early Modern Democracy in the Grisons: Social order and political language in a Swiss mountain canton, 1470-1620. Cambridge Studies in Early Modern History. Cambridge: Cambridge University Press, 1995.
Demokratie im frühneuzeitlichen Graubünden: Gesellschaftsordnung und politische Sprache in einem alpinen Staatswesen, 1470-1620, tr. Max Hilfiker. Zurich: Chronos, 2001.
Edited Books and Journal Special Issues
(with Maria de Lurdes Rosa, Universidade Nova, Lisbon) Rethinking the Archive in Pre-Modern Europe: Family Archives and their Inventories from the 15th to 19th Century. Lisbon: Instituto de Estudos Medievais, 2015.
Archival Knowledge Cultures in Europe, 1400-1900. Special issue of Archival Science, 10, 3 (2010).
(with Daniel Christensen, Biola University) Orthodoxies and Heterodoxies in Early Modern German Culture: Order and creativity 1550-1750. Studies in Central European Histories, 42. Leiden: Brill, 2007.