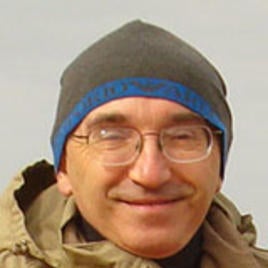 Dr. Piotr S. Górecki
Professor
Ph.D., University of Chicago, 1988
Research Areas
Medieval European History, Poland & Eastern Europe, European Law & Society
 
Contact Information
Department of History
Piotr Górecki received his B.A. in economics (1977) from the University of Illinois at Urbana-Champaign, M.A. in history (1979) and J.D. in law (1983) from Stanford University, and his Ph.D. in history (1988) from the University of Chicago.
He was born in Kraków, Poland. He moved with his parents to the United States (Urbana, Illinois) when a teenager. He was a Visiting Assistant Professor of History at the University of Illinois at Chicago in 1988/89 before accepting his current position at UCR.
His research focuses on the economic, social, and legal history of medieval Poland. He is the author of Economy, Society, and Lordship in Early Medieval Poland, a book in the Europe Past and Present series for Holmes and Meier (New York: Holmes and Meier, 1992); Parishes, Tithes and Society in Earlier Medieval Poland ca. 1100-1250, a Transaction of the The American Philosophical Society (Philadelphia: American Philosophical Society, 1993); A Local Society in Transition:The Henryków Book and Related Documents, an annotated source translation with a monograph-length introduction (Studies and Texts 155, Toronto: Pontifical Institute of Mediaeval Studies, 2007); as co-editor, of Conflict in Medieval Europe: Changing Perspectives on Society and Culture, a volume of revised proceedings from a national conference at the Huntington Library in April 2001, with Ashgate Publishing (Aldershot, 2003); also as co-editor, of Central and Eastern Europe in the Middle Ages: A Cultural History (London: I. B. Tauris, 2009); of articles in Slavic Review, Oxford Slavonic Papers, Russian History,Law and History Review, Cîteaux, Journal of Medieval History, Historia Agraria, andThe Mediaeval Journal, and of numerous chapters in specialized books. He is an Associate of the UCLA Center for Medieval and Renaissance Studies; has been the Director of the California Medieval History Seminar since 1995; and a member of the editorial boards of specialized series of Brill Academic Publishers, Brepols Publishing, and of The Medieval Journal, a new journal of medieval studies based at the University of St Andrews. His current research project is a book on law, power, and memory in the Henryków region of thirteenth-century Poland. He resolutely refuses to end this paragraph on a pithy, humorous note.