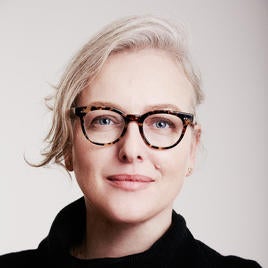 Dr. Juliette Levy
Associate Professor
Ph.D. History, University of California, Los Angeles, 2003
M.Sc. Economic History, London School of Economics, London, UK, 1993
B.A. Political Science, Université Libre de Bruxelles, Brussels, Belgium, 1991
Research Areas
Latin American economic & business history; Modern Mexico; digital humanities; digital history; digital pedagogy and games; virtual & augmented reality.
Contact Information
Department of History
Before joining the UCR department of history, I worked in traditional finance in New York and Mexico City. Now I study credit markets in Mexico, and financial history more broadly. My concerns with the flows of credit and its incentives and constraints, especially in what the literature dubs developing markets, continues to this day.
My first book reconstituted the mortgage market of the city of Merida, in the state of Yucatan to understand the growth of credit markets in the absence of banks.  I am working a series of projects that build on this experience. One is in collaboration with a colleague – and we are unearthing evidence that shows that throughout the 19th Century, credit cooperatives and credit unions were being formed to support budding enterprises and industries. Part of the research will focus on understanding the obstacles to their growth into more formal credit institutions. Another project traces informal credit networks that continued to operate as such during the Mexican Revolution – part of the effort for this project is going towards sharing my research documents on an open, searchable digital database.  I am also collaborating with a colleague and a team of assistants in Mexico to put the entire collection of Mexican historical statistical and economic data online in open, searchable and downloadable databases.
I use computational methods in my economic history research, and as digital tools have become more accessible, I have started to use computational methods and tools in my teaching. To address scale issue in higher education, I developed three online courses in History for the University of California, and as part of one of those classes I built a learning game for university students (digitalzombies.ucr.edu). This game continues to be a pillar of my instructional method. It has also inspired a teaching module in virtual reality, which I am developing with a team that can code in Unity and engineer in 3D.
I usually teach a lower–division survey on Latin American History and 20th Century World History, a gateway course to our major, as well as an undergraduate seminar in historical research methods, and a graduate seminar in Digital Humanities.
You can find me at juliettelevy.org, contact me via email at juliette@ucr.edu or on twitter @profjuliette