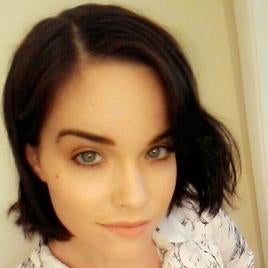 Jenifer Becker
Graduate Student
BA in History with a Minor in Africana Studies from Knox College (Galesburg, IL); Masters in Library and Information Science focused in Archival Studies from UCLA
Research Areas
Protest methodology, higher education, racism in the United States, university archives and histories
Contact Information
Department of History
Broadly, I am interested in dissension in democracy. Though the First Amendment protects for dissension, the United States has often curtailed protest through imprisonment and through the creation of programs like the FBI's Counterintelligence Program (COINTELPRO). 
More specifically, I am interested in how dissension has played out on U.S. college and university campuses. In nationwide movements, such as the Black Studies movement or the anti-war movement, student protest methods varied significantly and led to a multitude of administrative responses, ranging from compromise to police intervention. Administrative response has varied beyond the apparent variables of In Loco Parentis, student protest methodology, university history, and local government response.
Additionally, I am interested in how the student experience is captured in university archives. Historians have often over utilized oral histories to capture the student experience. However, taken years after incidents of protest, these histories negate the student narrative. I look forward to exploring student protests through contemporaneously created materials, specifically student-run mass media.
Twentieth-century United States, Public History
Publications
Becker, Jenifer. "Bringing Student Voices into the University Archives: A Student Organization Documentation Initiative case study." In the Library with the Lead Pipe (28 Dec 2017).