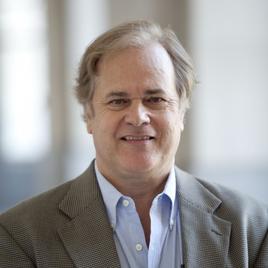 Dr. James Brennan
Professor
Ph.D. Harvard University, 1988
Research Areas
Modern Latin America
Political Economy
Industry and Labor
Human Rights
Environment and Public Health
Courses Taught
Twentieth-Century World History
Che Guevara and the Latin American 1960s
Nineteenth-Century Latin America
Twentieth-Century Latin America
The United States and Latin America since 1930
Global Human Rights
Modern Argentina: Democracy and Dictatorship
Modern Brazil: State and Society
Contact Information
Department of History
HMNSS
951-827-1992
James Brennan specializes in modern Latin American history. Among his interests are industry and labor, the political economy of Latin American populism, the Latin American left, political violence, human rights, twentieth-century revolution and the history of capitalism. Brennan taught at Harvard and Georgetown before joining the faculty at UCR in 1996. Brennan is the author of three books and the editor of two others as well as having published a number of journal articles and book chapters. He has held postdoctoral fellowships from the Tinker Foundation, the Social Science Research Council, the Fulbright Commission, and was a recipient of the University of California President's Research Fellowship in the Humanities, 1999-2000. He was awarded a research fellowship for 2010-2011 from the National Endowment for the Humanities (NEH) and during the 2011-12 academic year he was a visiting fellow at the Woodrow Wilson International Center for Scholars in Washington D.C.
Awards Received
Tinker Foundation Summer Dissertation Research Grants, 1983
Fulbright-Hays Scholar in Argentina, 1984
Tinker Foundation Junior Faculty Research Award, 1989
Social Science Research Council Postdoctoral Research Grant, 1990
Fulbright "American Republics" Postdoctoral Research Grant, 1993
University of California Regents' Research Fellowship, 1998
University of California President's Research Fellowship in the Humanities, 1999
National Endowment for the Humanities Research Fellowship, 2010
Woodrow Wilson Center International Center for Scholars Fellowship, 2011
Publications
I have begun a new book-length research project, a kind of labor history but one focused on issues of health and the environment rather than labor history's traditional concerns with unions, workers' identity and politics. The project examines coal mining and coal miners in the Americas in four different coal--producing regions in the United States, Mexico, Brazil and Chile, addressing the history of the coal industry, the environmental impact of coal in these places and also its effects on miners' health, including mining accidents. The project reflects my recent interest in environmental history and the history of public health as well as my long-standing interest in the social history of industrial capitalism.
I am also writing a series of essays comparing various themes in Argentina's modern history (immigration, industrialization, labor politics, political culture, among others) to that of the United States.