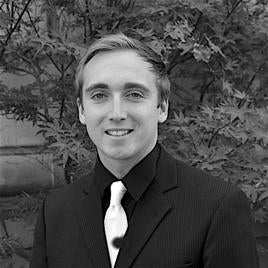 Evan Suda
Graduate Student
BA in History & BA in Creative Writing (emphasis in Non-ction) from the University of Redlands (Redlands, CA) in 2017
Research Areas
Spanish Colonial California, California Indians, Californios, Illegitimacy, Native Rebellions, Early American History
Contact Information
Department of History
I am interested in the convergence of California Indians and Spanish colonists in California. I find the resulting economic, spiritual, and intimate relationships between these two groups particularly fascinating. I am also interested in native resistance to these relationships, which was often greatly underestimated and misunderstood by their Spanish counterparts at the time. I have previously done research focusing on native rebellions illuminated further with the help of GIS. My current work involves a study of illegitimacy in Alta California before 1850 making use of the Early California Population Project and the Pobledores Database.
Awards Received
Phi Beta Kappa Alpha Association Graduate Scholarship, Xi of California Chapter | 2017
Craig Lockard Award, History Department Award, University of Redlands | 2017
History Departmental Honors, University of Redlands | 2017
Creative Writing Departmental Honors, University of Redlands | 2017
Publications
Suda, Evan D. (2017). 1824 Chumash Rebellion: Santa Barbara Mission Indian Participants (Undergraduate honors thesis, University of Redlands). Retrieved from https://inspire.redlands.edu/cas_honors/162.