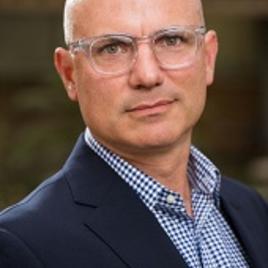 Dr. David A. Biggs
Professor
Ph.d., University of Washington, 2004
 
Research Areas
Southeast Asia, Vietnam, environmental, science & technology, historical geography
Courses Taught
HIST 20 - World History 20th Century
HIST 46 - Intro SE Asian History
HIST 184 - Vietnam Wars
HIST 185 - Ancient to Early Modern SE Asian History
HIST 186 - Modern SE Asian History
HIST 189 - Encountering Vietnam
HIST 242 - Research Seminar SE Asian History
HIST 243 - Approaches to SE Asian History HIST 287 - Research Seminar in Environmental History
Contact Information
Department of History
HMNSS 1212
951-827-1877
David Biggs received his BA in History from the University of North Carolina in 1992 and then left behind his worldly possessions to become a volunteer English teacher in Vietnam. He discovered an affinity for Vietnamese culture and places, especially rural villages, while working with Volunteers in Asia, a non-profit that sends American college grads to teach in Asian colleges. This experience led him to study Vietnam's environmental history at the University of Washington from 1996 to 2004. As a graduate student, he received several grants and awards including two Fulbrights and a Blakemore Fellowship.
His dissertation and first book examined social and environmental dimensions of water control in the Mekong Delta, an area plagued with colonialism and several wars in the twentieth century. His book Quagmire: Nation-Building and Nature in the Mekong Delta (University of Washington, 2011), examines the intersections of politics and nature along the waterways of the Mekong Delta from the days of the French colonial conquest in the 1860s to the battles of the Vietnam War in the 1960s and after. Both an environmental and a political history, he argues for a deeper appreciation of the ways ecology figures into such efforts as nation-building and national independence. Often, schemes fall short of their intended social or political goals. This book received the George Perkins Marsh Award in 2012 for the best book in environmental history.
David's work has appeared in edited volumes and such journals as Environmental History, Technology & Culture, Comparative Technology Transfer & Society, and Bioscience. His work has been featured in area newspapers, and he regularly contributes to public radio and other venues on issues related to Vietnam and environmental history.
Current Interests
His current research examines the long-term social and environmental dimensions of military occupation primarily in Vietnam. This research examines the U.S. military's development and operation of bases in the 1960s as well as earlier and later periods of military activity, including studies of Vietnamese actions on both sides in this period. His research also addresses environmental and political legacies associated with former base areas, including studies of post-base closure activities in the United States and elsewhere. He is a collaborator on projects involving the use of geographic information systems (GIS) to study land cover change in former military sites, and he is developing an environmental history of a former military special zone (1960s) in the Mekong Delta
Publications
NEH Fellowship, 2014
Fulbright Fellow - Vietnam, 2011
Harvard Visiting Professor, 2009-10
Pacific Rim Research Fellowship, 2010-13
NEH Summer Stipend, 2007
UC Presidential Research Fellowship in the Humanities, 2006-07