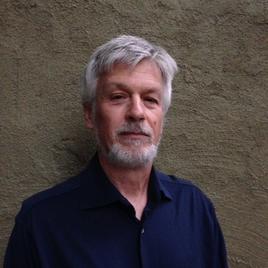 Dr. Brian Lloyd
Associate Professor of History

Ph.D. University of Michigan, 1991
Research Areas
20thC U.S. cultural and intellectual history.
Contact Information
Department of History
Brian Lloyd graduated from West Virginia University in 1976 with a B.A. in Sociology/Anthropology. He returned to his home town in eastern West Virginia and played in rock and roll bands for seven years, then headed out to Ann Arbor for graduate studies at the University of Michigan. He earned his Ph.D. in American Culture in 1991. He is the author of Left Out: Pragmatism, Exceptionalism, and the Poverty of American Marxism, 1900-1922 (Johns Hopkins, 1997), assorted articles on philosophy and the American left, and, most recently, "The Form is the Message: Bob Dylan and the 1960s" (Rock Music Studies 1:1, 2014). He is now engaged in a study of the interplay between political aspirations and formal innovations in 1960s rock and roll.